Controllers based on EMCL include a communication stage composed by two main blocks:
Communication interface: Communication interface refers to the specification of the mechanical and electrical characteristics of the communication (transceiver). 4 different standard communication interfaces are supported: CAN, RS-232, USB and Ethernet.
Communication protocol: Communication protocol refers to the logical interpretation that should be given to electrical signals. Currently, signals received by all the interfaces are interpreted as CANopen messages.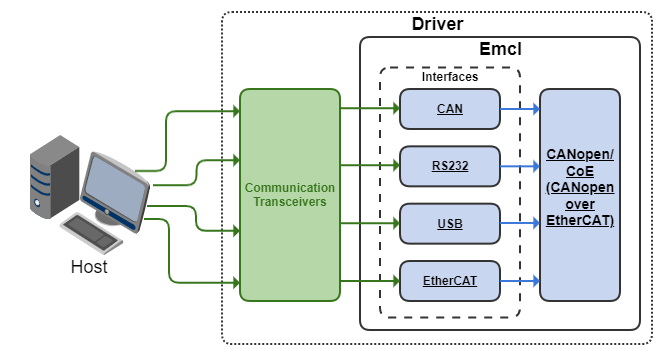 All information about standards contained in this document has been included solely in an informative way. For accurate and up-to-date information on the operation and the implementation of each one of the standards, please see the corresponding documents.