Configure parameters and tuning
Ensure you have the motor datasheet information available.
Check that the motor is correctly secured and will not be dangerous while moving.
For your own safety:
Do not exceed the motor current ratings

which can cause serious burns or fire to the motor!
If the motor has a temperature sensor, configure and use it.
Set overvoltage and undervoltage limits according to your power supply ratings to protect it and prevent damage.
Follow the steps on the configuration wizard of MotionLab 3 that will guide through the process of configuring and tuning the motor and feedbacks.
A good adjustment will improve the electrical efficiency and dynamics of the system.
When you have successful configuration settings, store them on the drive and (optional) a backup file for future use. Check Loading / Saving & Storing / Restoring configurations for further information.
Useful links
Ready for operation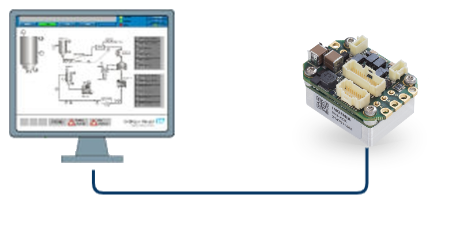 The Everest XCR can be now controlled by a Master. Take all precautions as there may be unexpected movements when commissioning the motion system.
Please have the Everest XCR - Reference manual available during Master configuration.