Safety first
Always keep the recommendations of Safety Information in mind. Spending some extra minutes on safety, keeping the workspace clean and ordered can save several days or weeks in case of malfunction or damage!
DANGER

ROTATING PARTS can cause serious injury.

Keep your hands clear. Before powering motors, ensure that all moving parts are reliably secured and assembled. High speed moving parts are very dangerous. Never try to brake the motor with your hands.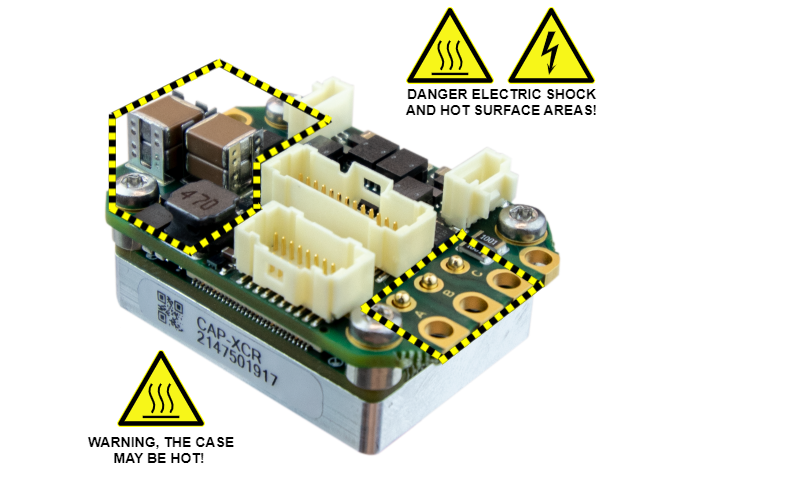 Wiring
Install the Capitan XCR as described in Installation, and wire it according to the Wiring and Connections and Pinout.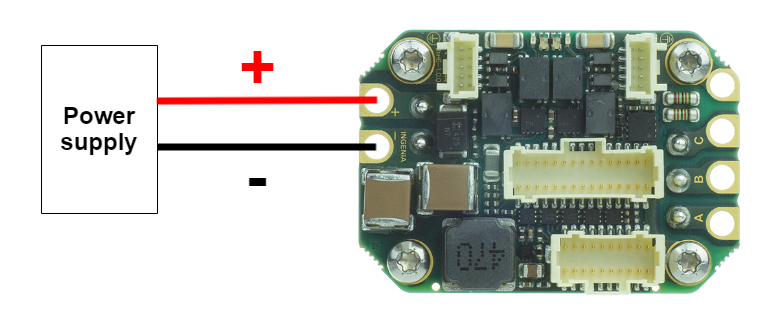 Communication interface
Capitan XCR can be provided with two communication options:
CAP-XCR-E: EtherCAT
CAP-XCR-C: CANopen & EtherNET
IMPORTANT NOTE
The CAP-XCR-C allows communication through:
CANopen - Connection with an standard PC could be done by using a CAN-USB transceiver.
EtherNET - Connected to Port 1 (J3) as indicated in the wiring section. Port 0 is not functional and therefore daisy-chain connection is not supported. The drive is shipped with IP address 192.168.2.22. This communication interface is thought to be used only during the commissioning process.
With the Capitan power supply disabled, do the wiring according to the Communications page.
EtherNET / EtherCAT wiring

CANopen

Suggested USB to CAN transceivers:
Kvaser Leaf SemiPro HS (

EAN:

73-30130-00242-5)

Kvaser Leaf Professional Rugged HS (EAN: 73-30130-00509-9)

Peak Systems PCAN-USB (

IPEH-002021)

Peak Systems PCAN-USB opto-decoupled (IPEH-002022)
Suggested USB to EtherNET transceiver:
Always ensure to install the drivers before attempting a connection.